Hastings Family Service helps families living in Independent School District 200 who need assistance with the cost of school supplies.
Receiving School Supply Assistance
Call 651-437-7134 to schedule an appointment.
School Supply Assistance appointments will be in-person.   
To receive school supplies, the parent or guardian is required to show a picture ID and a current piece of mail postmarked within two weeks or a current utility bill. Each household must complete an intake form. For each child receiving supplies, proof of enrollment in school is required. If a child is attending school outside of ISD 200, the proof of enrollment must show a home address within our service area.  
Distribution dates: 
August 22, 23, and 24
August 29 and 30
Supporting School Supply Assistance
Hastings Family Service welcomes your donation of new school supply items.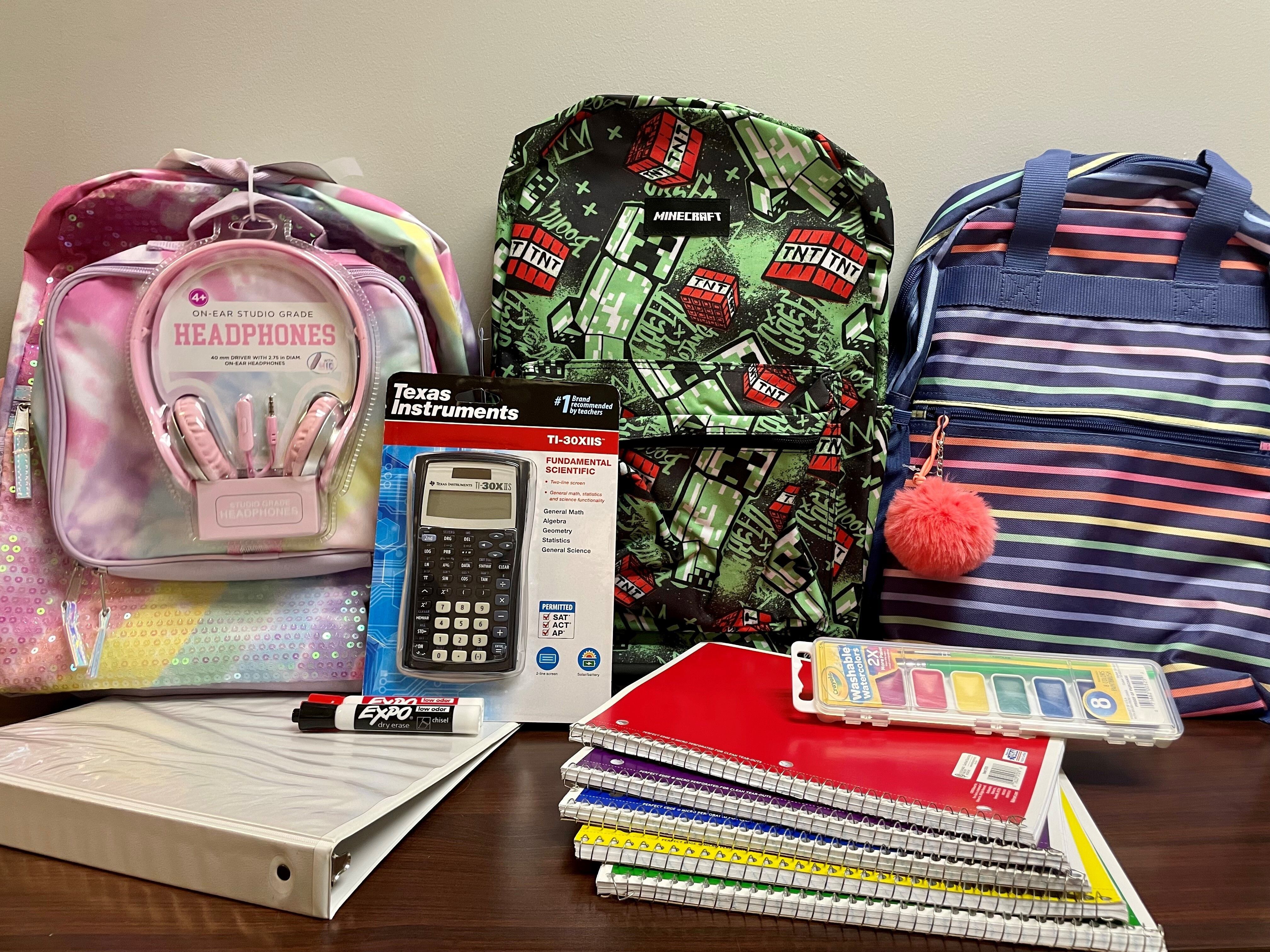 Most Needed School Supplies: 
High School Backpacks 
1" and 1.5" inch 3-ring binders (white with front sleeve and pockets)
College ruled loose-leaf paper
College ruled composition notebooks
Pencil sharpeners
Pointed tip scissors
TI-30XIIS calculators
* List updated Aug 23, 2023
Donations may be dropped off at the HFS Donation Center at 301 2nd St. E, Hastings, Tuesday - Friday: 9 a.m. - 4 p.m. or Saturday: 10 a.m. - 3 p.m.