Hastings Family Service assists families in school district 200 who are struggling with the cost of school supplies and helps them with this extra financial burden.  
Receiving School Supply Assistance
Call 651-437-7134 to schedule an appointment starting Monday, August 7, 2023.
School Supply Assistance appointments will be in-person.   
To receive school supplies, the parent or guardian is required to show a picture ID and a current piece of mail postmarked within two weeks or a current utility bill. Each household must complete an intake form. For each child receiving supplies, proof of enrollment in school is required. If a child is attending school outside of ISD 200, the proof of enrollment must show a home address within our service area.  
Distribution dates: 
August 22, 23, and 24
August 29 and 30
Supporting School Supply Assistance
Hastings Family Service welcomes your donation of new school supply items.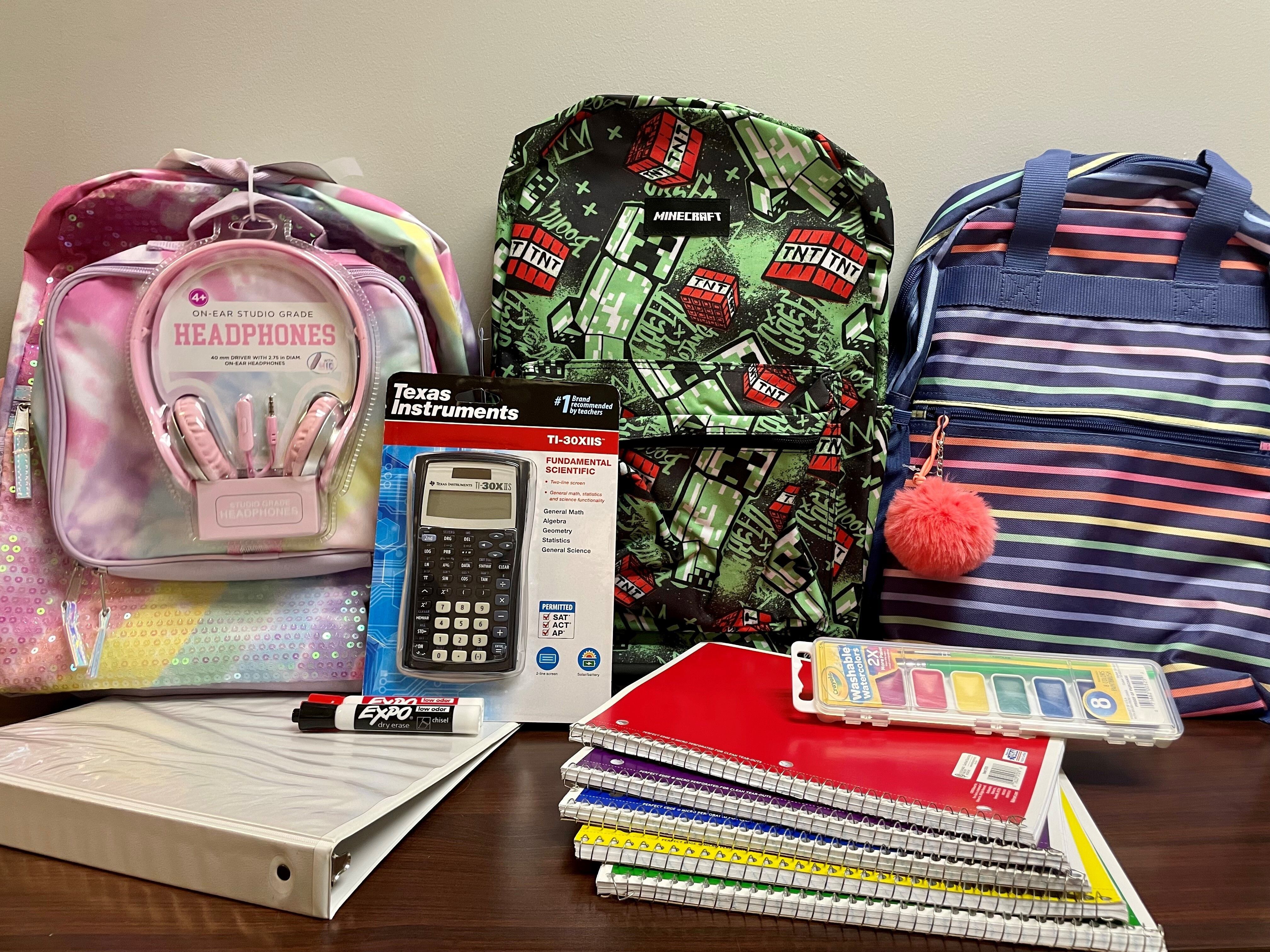 Most Needed School Supplies: 
Backpacks (large & character)
#2 pencils (regular & mechanical)
Markers (Box of 8ct & 10ct)
Colored pencils
Sharpies
Notebooks
Pocket Folders - plastic coded - prong/no prongs in red, yellow, green, blue, black, & purple
Over the head headphones
Dry erase markers and erasers
TI-30XIIS calculator
Post-it notes (3x3)
1.5 inch 3-ring binders (white with front sleeve and pockets)
Pencil bags (not boxes)
Donations may be dropped off at the HFS Donation Center at 301 2nd St. E, Hastings, Tuesday - Friday, 9 a.m. - 4 p.m.