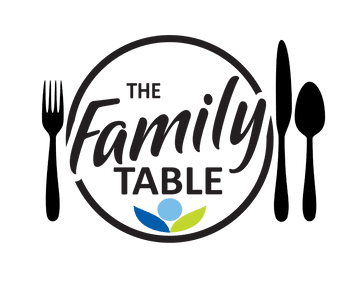 A meal is more than just food on the table...
A meal is a chance for families to sit down together, slow down, and spend some quality time with each other.  The Family Table provides nourishment for the body and the spirit, bringing much more to families than just food.  Your gifts provide ongoing support for all of the programs and services of Hastings Family Service.
Take Your Place at The Family Table
​Hastings Family Service offers a variety of ways to take your place at The Family Table
Set up your monthly recurring donation online. Click here to take your place at the table using this method.
Download The Family Table Authorization Form to choose direct payment from a checking account. Please fill it out and return to HFS with a voided check.
You may set up a recurring monthly donation using an electronic funds transfer through your account's Bill Pay service. Please notify HFS if you choose this method.
Family Table members make a difference!
Family Table members have a real impact on the lives of our neighbors.  Here are some of the ways your gift makes a difference: