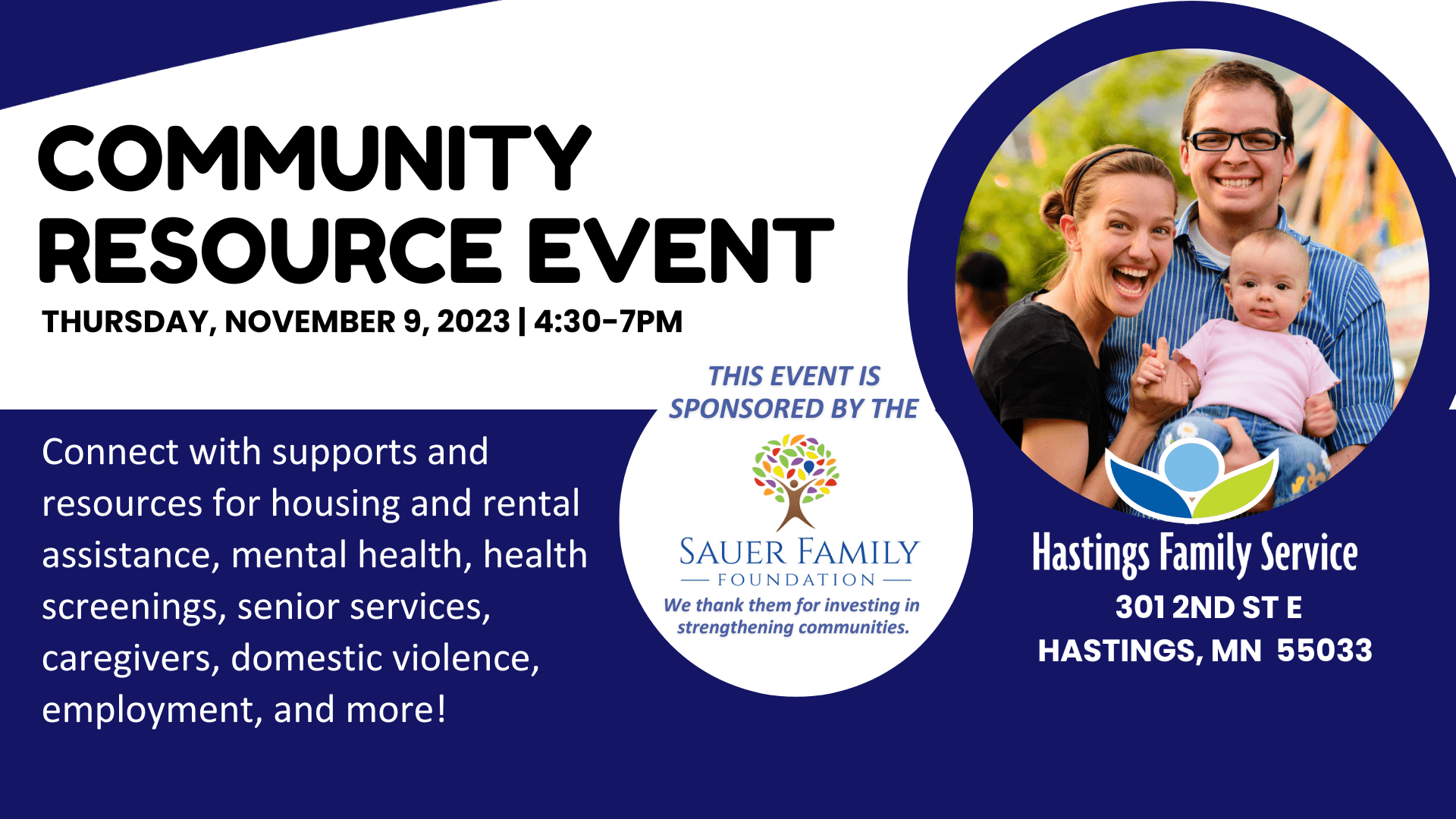 Join us for this free event to learn about supports and resources for:
● Childcare assistance
● Food assistance (including SNAP and NAPS)
● Housing and rental help
● Medical assistance and health screenings
● Mental health supports
● Caregiver supports
● Senior assistance and supports
● Domestic violence support
● Employment and training opportunities
● Financial assistance programs
● Assistance applying for Dakota County services
● And more!
Meet with representatives from DARTS, Dakota County, CAP Agency, Dakota Child and Family Clinic, 360 Communities, Career Force, and Hastings Family Service. A Spanish interpreter will be available at the event.
There will also be GIVEAWAYS and FREE MEAL GIVEAWAYS! All are welcome to attend. This is an open-house style event, so drop in when you are able to.
This event is sponsored by the Sauer Family Foundation. We thank them for investing in strengthening communities!