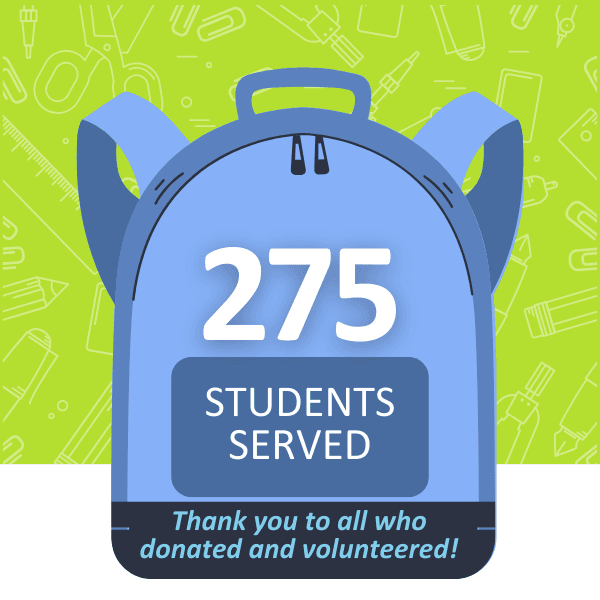 The generosity of the Hastings community helped 275 students living in Independent School District 200 begin the school year with everything needed to learn and be successful. Hastings Family Service coordinated the distribution of new backpacks and school supplies over five days in August. In addition to school supplies, all students received a coupon for a free clothing item at Rivertown Treasures.
According to HFS Development and Community Relations Coordinator Kelly Carter, "Providing new school supplies for local families ensures that all students are set up for academic success in the classroom and at home. The School Supply Assistance program takes some pressure off of already stretched budgets and sets students up to succeed."
HFS extends a warm thank you to the many churches, groups, businesses, families and individuals that collected and donated new school supplies or provided monetary support for the program, including the annual Hastings Middle School Tug of War fundraiser put on by students.
School supplies remain available throughout the year for students and teachers in ISD 200.