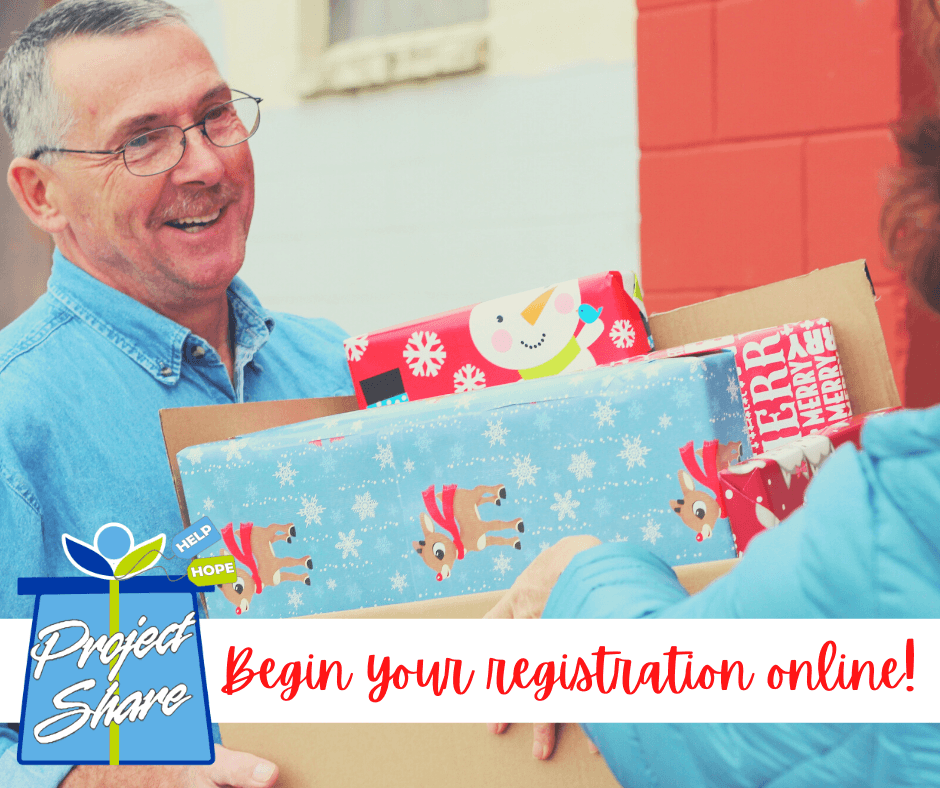 Due to the ongoing response to the COVID pandemic and space constraints, this year gifts will only be available for children age 18 and under through the Adopt-a-Family program.  The North Pole gift room will not be available.  Food will be available to all households. 
Project Share registration is now open to families requesting gifts for children age 18 and under. With anticipated supply chain and shipping delays, families are strongly encouraged to register early this year, allowing additional time for gifts to come in.
Families begin the registration process online.  After the online registration form has been submitted, you will receive a link to sign up for a phone call to complete the registration process.  Important: your registration is not complete until the phone call has been completed. 
Important Project Share Dates: 
Registration for families requesting gifts for children is happening now. Start your registration online. 
Sign up to adopt-a-family will be available in early November. 
Households can request food for the holidays starting Monday, November 29.
Additional information can be found on the Project Share page.