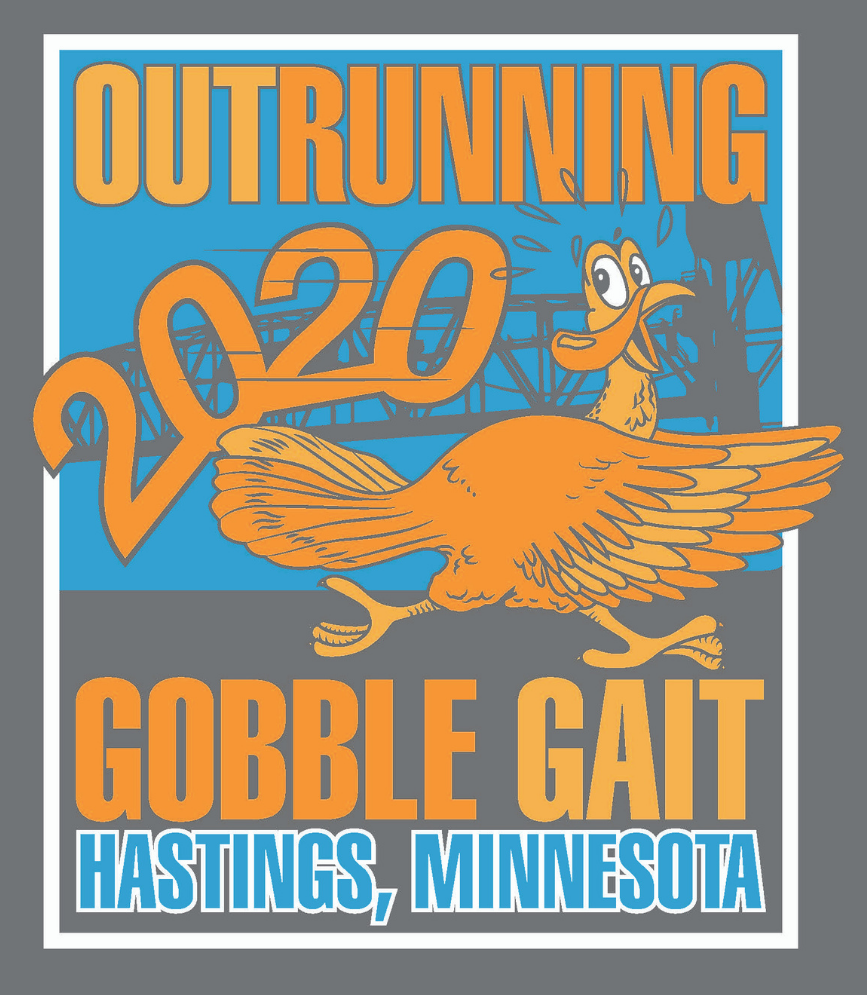 Gobble Gait has been a tradition for over 20 years in Hastings, and while we won't be able to gather in downtown Hastings on Thanksgiving morning, you can keep the spirit of Gobble Gait going at home this year. 
Gobble Gait has created an online store at www.gobblegait.com with a variety of Gobble Gait 2020 merchandise, that if ordered by November 15, will be delivered to your door by November 25, just in time for Thanksgiving morning!  All proceeds benefit Hastings Family Service. 
Thank you to Gobble Gait organizers and the Hastings community for your continued support!