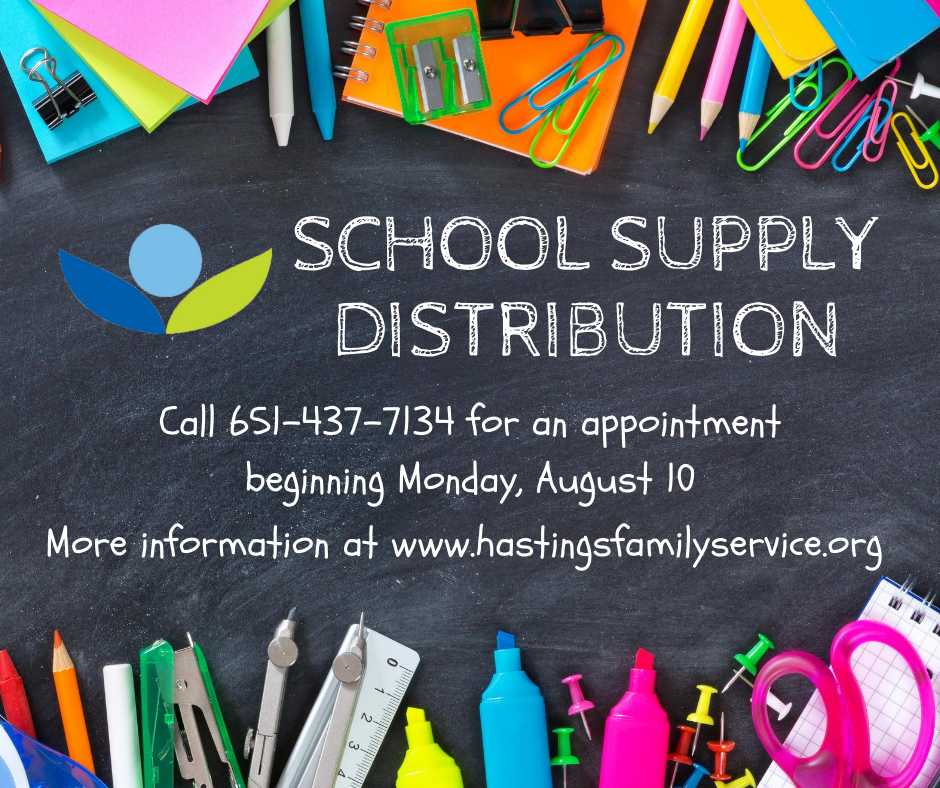 Hastings Family Service assists families in school district 200 who are struggling with the cost of school supplies and helps them with this extra financial burden.  
In response to the COVID-19 pandemic, the School Supply Assistance program will be modified this year.  Families are asked to call 651-437-7134 to schedule an appointment beginning Monday, August 10.  Prepacked backpacks will be distributed to students through a safe, confidential drive-thru appointment. 
Updated: We've Added More Drive-Thru Pick Up Days and Times (appointment required): 
Tuesday, September 1, 9:00 a.m. - 12:00 p.m.
Thursday, September 3, 1:00 - 4:00 p.m.
School Supply Donations: 
Hastings Family Service welcomes your donation of new school supply items.  A bin for school supply donations will be available for drop off at our Donation Center doors at 301 Second Street East 8:30 a.m. - 5:00 p.m. Monday - Thursday. 
Most Needed School Supplies: 
Character backpacks for elementary students  (no wheels; must fit snowpants)
Larger, plain backpacks for middle and high school students
TI-30XIIS Calculators