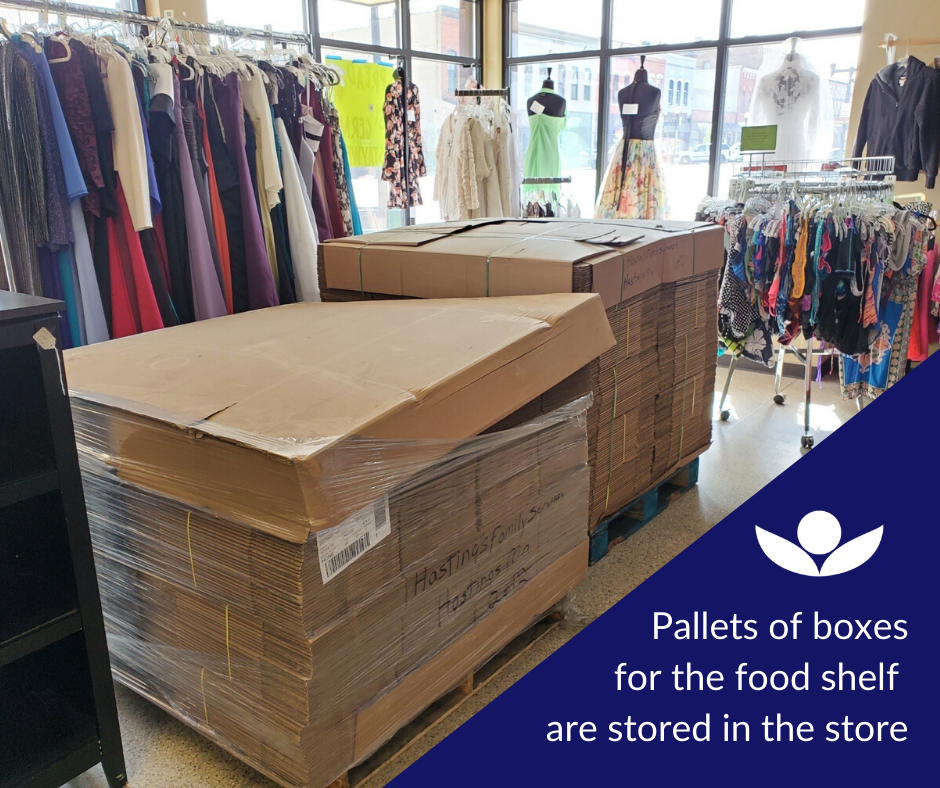 Although the Governor's stay home order has ended, the Hastings Family Service building, including the HFS Donation Center and Rivertown Treasures will remain closed to the public. Currently, the store and sort areas are being utilized as overflow space for the food shelf.  We need this space to keep the food shelf running at this time of higher demand.  We cannot predict when that will no longer be necessary. For this reason, Rivertown Treasures is unable to accept clothing and household donations at this time.  Please do not drop items at the doors or in the alley. We miss our volunteers, customers, and donors and look forward to reopening as soon as it is possible.
Programs including the drive through food shelf, over-the-phone financial services and Meals on Wheels will continue to operate with current modifications and no changes are expected as of May 18th. 
Visit the HFS website for more information and the latest updates.