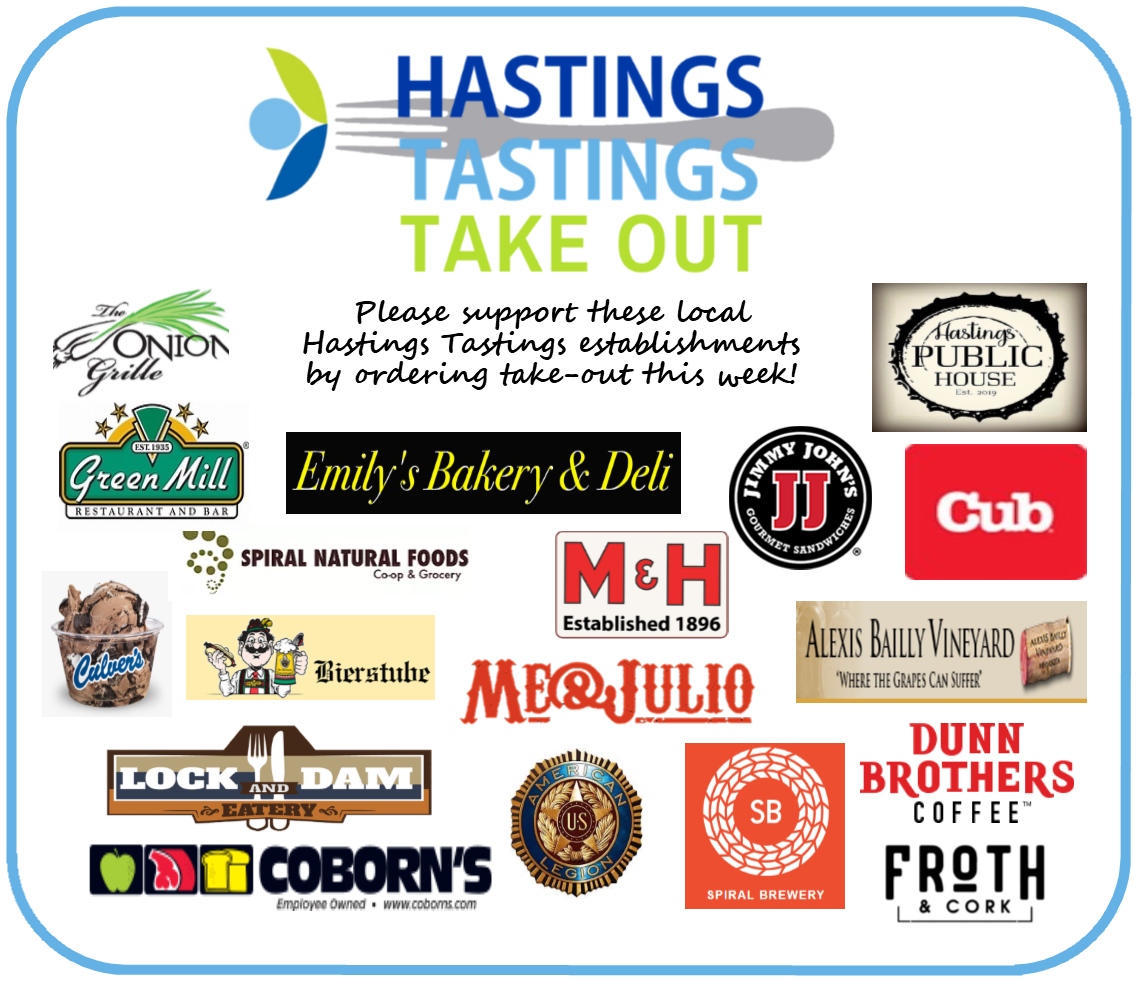 Updated March 30, 2020
Hastings Family Service has cancelled Hastings Tastings 2020.  While we originally hoped we could postpone the event until a later date, out of consideration for the local restaurants who make the event possible, we have decided to cancel and we look forward to celebrating our 25th Annual Hastings Tastings in spring of 2021.  
If you have already purchased tickets, you may choose to have your ticket purchase count as a donation and be proportionately matched by MN FoodShare; if you prefer a refund, please call 651-437-7134 to speak to Kelly. If you or your business donated an item for the silent auction, we will hold these items to be used for next year's event.  
Hastings Tastings is an event that has provided support to Hastings Family Service for the past 24 years during MN FoodShare month. Local restaurants give generously of their time, talent, and delicious food. Now it is our turn to support them during this difficult time.  We encourage everyone to participate in Hastings Tasting Takeout this week by ordering a meal for takeout or delivery from one of the local establishments that you would have enjoyed at Hasting Tastings this year.