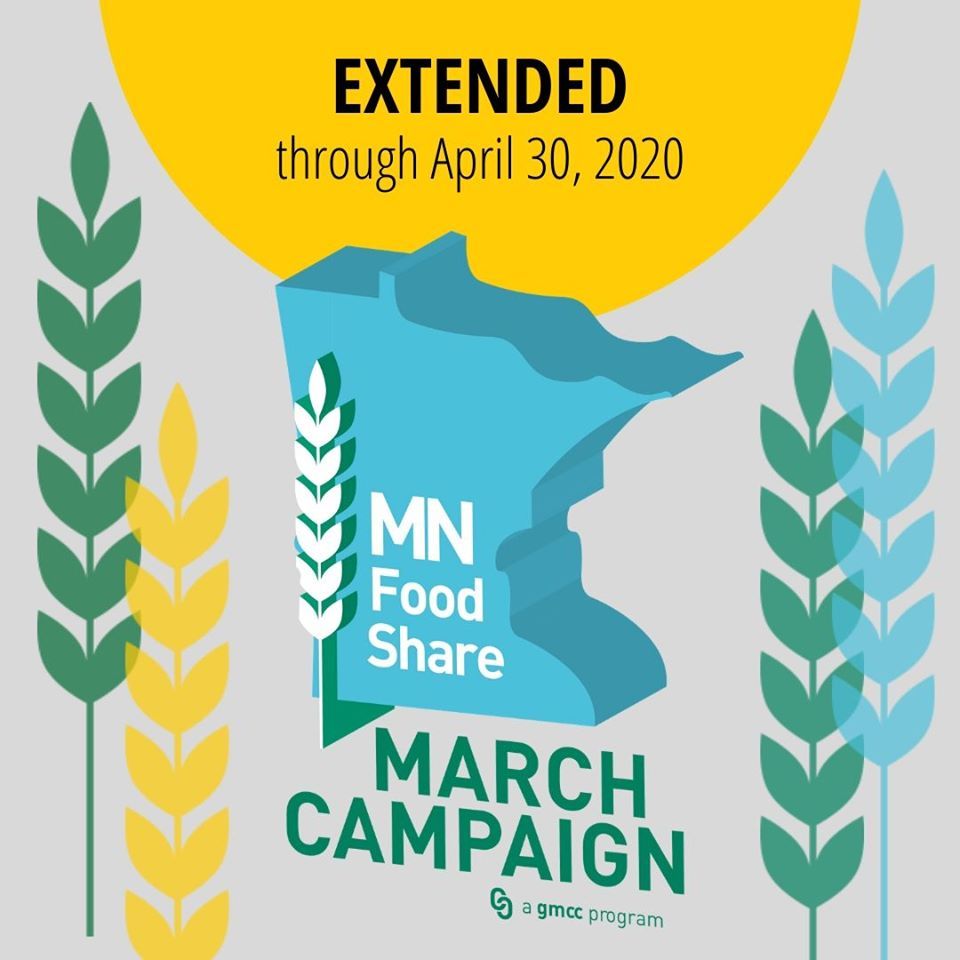 Good news! In an effort to support food shelves during this uncertain time, Minnesota FoodShare has extended the MN FoodShare March campaign through April 30, 2020. 
What does this mean for Hastings Familly Service? All monetary and food gifts will be proportionately MATCHED by MN FoodShare in both March and April.  
Make an online donation or call 651-437-7134 to schedule a food donation drop off appointment.