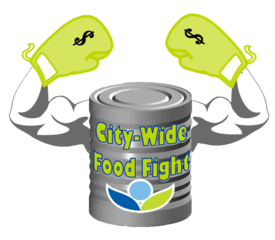 Join the City-Wide Food Fight March 1 -  April 12, 2020 and help Hastings Family Service reach our goal for food and funds during the MN FoodShare campaign! 
Every dollar and every pound of food collected will be proportionately MATCHED by MN FoodShare. 
More information (including ideas for individuals, families, groups, businesses, and faith communities) and registration is available on the City-Wide Food Fight page.