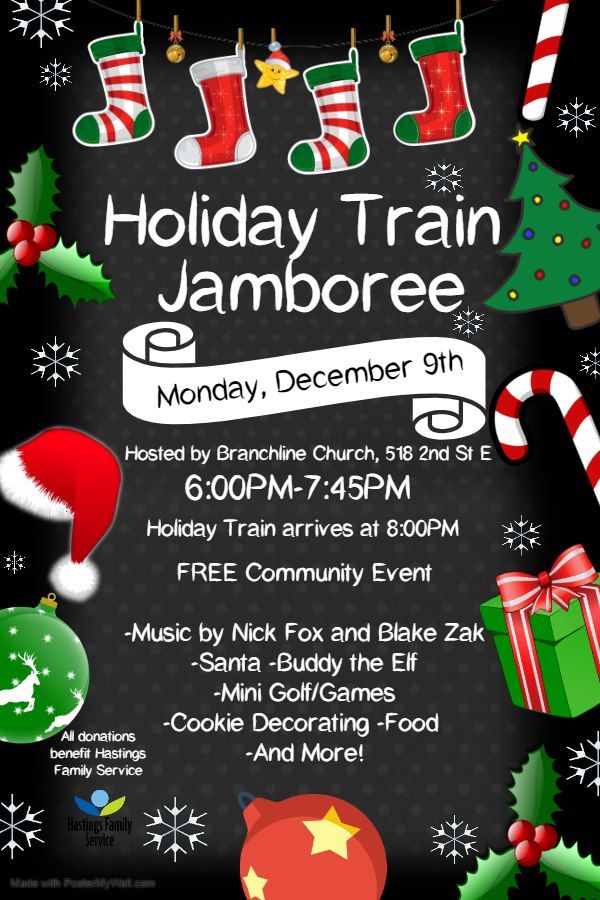 Join us for the Holiday Train Jamboree at 6 p.m. at Branchline Church.  There will be games, snacks, holiday activities, a coloring contest, and more leading up to the arrival of the CP Holiday Train.  
After the Jamboree, cross the railroad tracks to enjoy the arrival of the Canadian Pacific Holiday Train and concert featuring Meghan Patrick, Tanika Charles, and Kelly Prescott at 8 p.m.
Food and monetary donations collected during the event support the HFS Market food shelf.