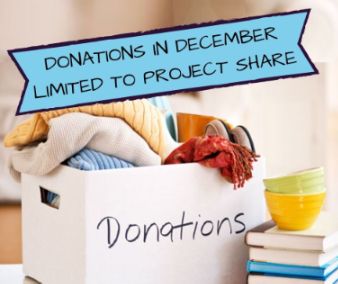 Due to space needs for Project Share, Rivertown Treasures will be unable to accept clothing and household donations from December 2 - December 31.
The Donation Center will remain open for Project Share and food donations during this time.
We encourage donors to plan ahead. We welcome your donations of gently used clothing and household items at the HFS Donation Center 8:30 - 5:00 Monday - Friday and 9:00 - 5:00 on Saturdays through November and resuming on January 2, 2020.
We appreciate your support of Rivertown Treasures and Hastings Family Service!