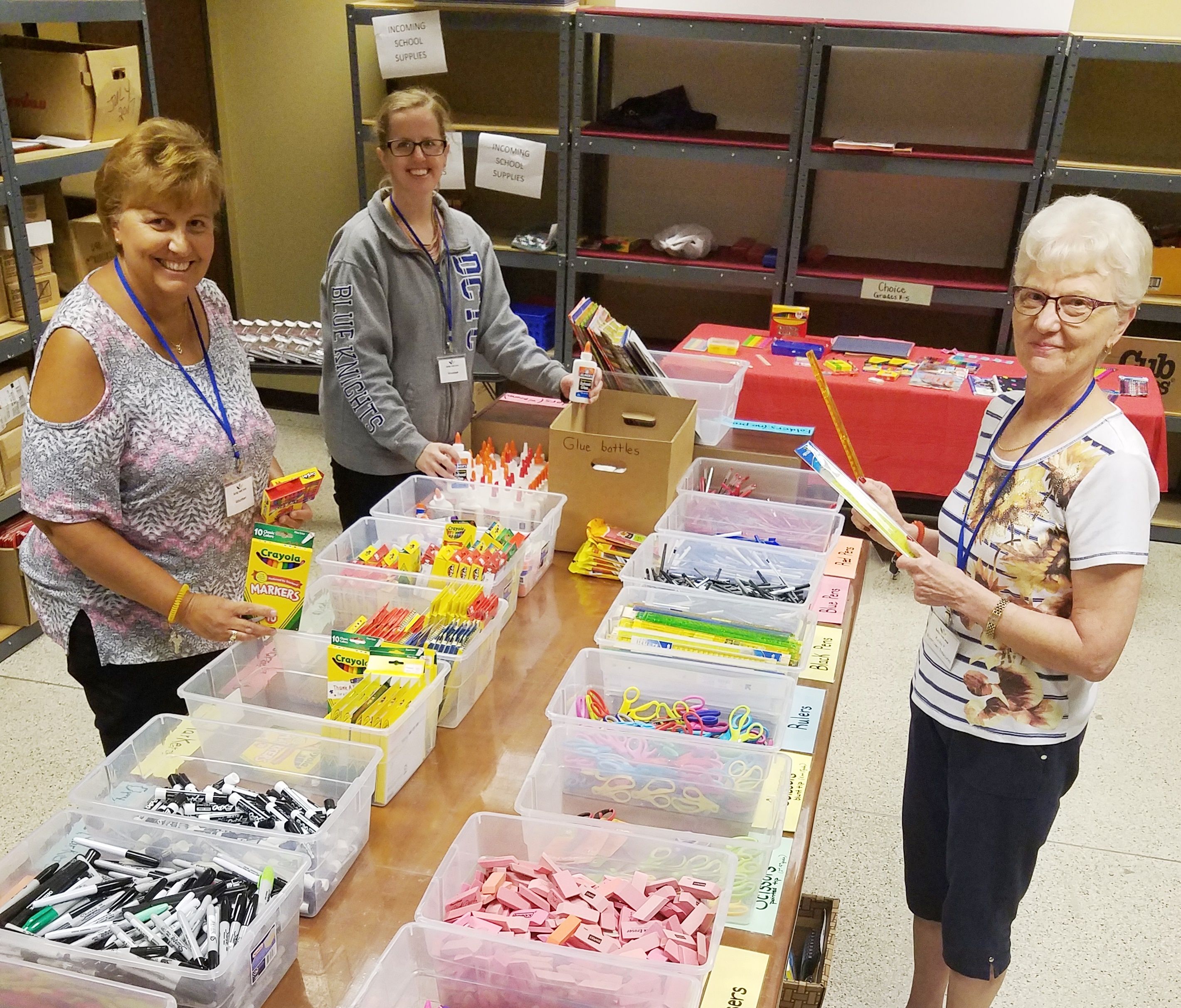 Thank you for supporting the HFS school supply program!  
Thank you to the many volunteers, individuals, businesses, churches, and other community organizations that make the school supply program possible through your generous support.  Your support and partnership are deeply appreciated! 
School supplies are still available!  Please call 651-437-7134 to schedule an appointment. 
Hastings Family Service assists families in school district 200  who are struggling with the cost of school supplies.
To receive school supplies: 
The parent or guardian must make the appointment and is required to show a picture ID and a current piece of mail postmarked within the two weeks or a current utility bill.  They must also have knowledge of income and expenses for the household.  
To give permission to another legal adult to bring your children to the distribution appointment, they must have a written permission slip signed by the parent or guardian, a photo ID, and the other items listed. 
For each child receiving supplies proof of enrollment in school is required.  If a child is attending school outside of ISD 200, the proof of enrollment MUST show a home address within HFS's service area.  
For additional information, please visit the School Supply Assistance page.
Supporting the school supply program: 
A list of most-needed school supply items can be found on the School Supply Assistance page.  Donations can be dropped off at the HFS Donation Center at 301 2nd Street E in Hastings between 8:30 a.m. and 5:00 p.m. on Weekdays and 9:00 a.m. and 5:00 p.m. on Saturdays. 
To volunteer, please see the online volunteer sign up.