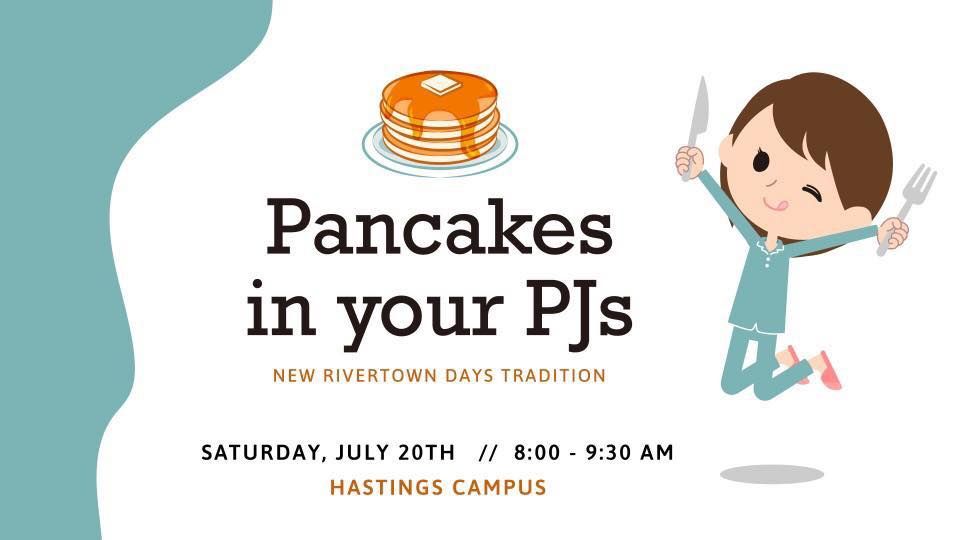 Start off your Saturday of Rivertown Days with a pancake breakfast for the whole family!
"Pancakes in Your PJs" is from 8:00 - 9:30 am on Saturday, July 20th at the Crossroads Hastings Campus. It's a new Rivertown Days tradition you don't want to miss!
The cost to attend is a suggested donation of $5/per person ($20 max per family) with all proceeds going to Hastings Family Services for their annual school supply drive.
For more information, visit the Pancakes in Your PJs Facebook event page.