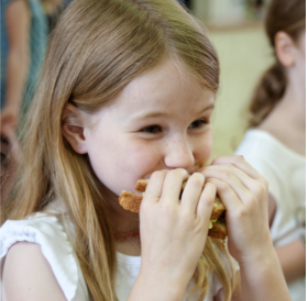 MEALS is a collaborative partnership of many Hastings-area organizations, including Hasting Family Service.  
A free, healthy lunch is available to anyone of any age--kids, youth, and adults--Monday through Friday, from June 10, 2019 through August 16, 2019.  Lunch is served from 12:00 - 1:00 p.m. at Our Saviour's Lutheran Church (400 9th Street W, Hastings), followed by free organized youth activities for grades 2-8 led by SPARK until 2 p.m. 
Free busing is available to and from 8 locations around Hastings (waiver required for bus transportation).  
For more information on MEALS, SPARK activities, and the bus schedule, please see the 2019 MEALS flyer.
Volunteers are needed to help with lunch!  Sign up online at tiny.cc/hastingsmeals. 
Follow Spark in the Parks on Facebook for the latest information on the free organized activities and the free busing to and from MEALS.