Join Hastings Family Service in Driving Out Hunger during MN FoodShare!
Join HFS in Driving Out Hunger, February 27th-April 9th, 2023 and help Hastings Family Service reach our goal for food and funds during the MN FoodShare campaign! 
Every dollar and every pound of food collected will be proportionately MATCHED by MN FoodShare.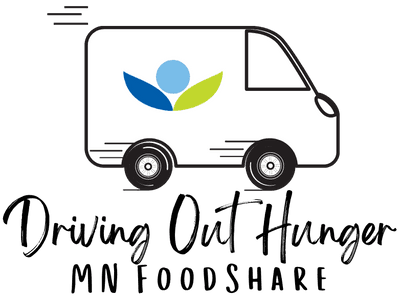 MN FoodShare Campaign Ideas
Hold a food or fund drive! Develop a theme and set a goal!
Collect spare change from family, friends, and co-workers. 
Penny Wars in your class or department
Neighborhood Pantry Clean Out
Denim Days: Set a price and allow your team members to wear jeans.
Round-up Dollar Days at your business
Rock the vote: Have team members vote with dollars or cans for who will have to complete an agreed upon activity. They may have to kiss a cow, shovel the walk, or be hit in the face with a pie!
Thank you for Driving Out Hunger!
Registering your project or event will help HFS promote and recognize all of the efforts happening during the MN FoodShare March Campaign!